How to welcome a supply teacher to your school

9 minutes to read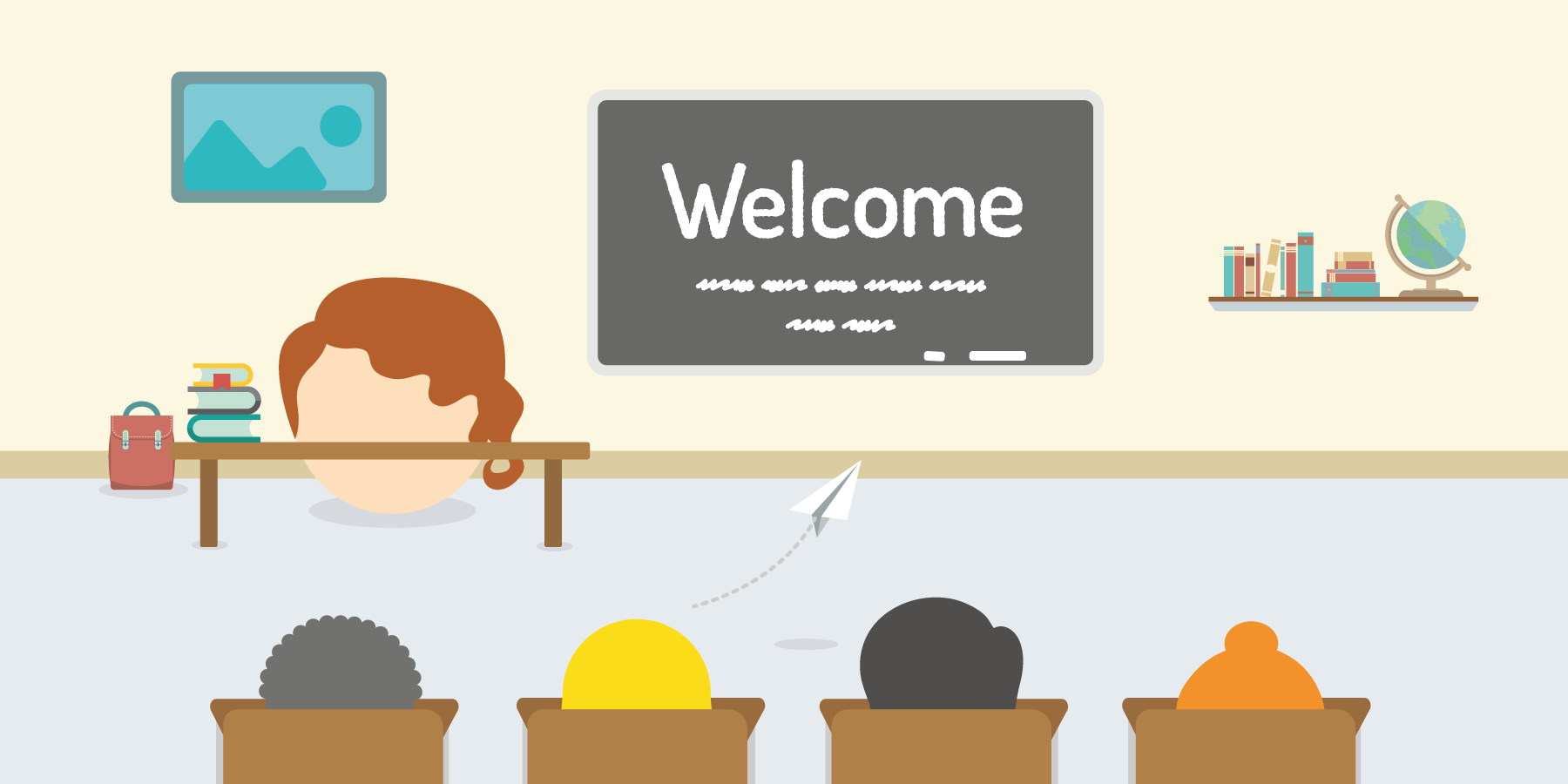 When a teacher in your school is absent, you need to find a reliable, capable supply teacher who can hit the ground running, pick up where the class teacher left off and ensure your pupils have the best learning experience possible.
If someone is heading off on maternity/paternity leave or for a training course, you have plenty of time to arrange cover in advance. The class teacher can prepare some lessons and leave information for – and maybe even meet with – their replacement.
Most of the time, things really aren't that simple though, are they?
When an emergency or sudden sickness means a teacher is absent with little warning, you need to find cover and find it fast. A quick call to your supply agency saves the day when they confirm they've found someone who's available and on their way. You want to ensure the teacher visiting your school has all the tools and information they need to do their job, but usually you're simply too busy to spend ages preparing for their arrival.
We've gathered insight from over 1,400 supply teacher employees who want to help you out. In this guide, they share some of the things that you can prepare now so that when the sudden need for class cover arrives, you're armed and ready with the tools your supply teacher will need to just get on with the teaching.
Stage 1: prepare now
Create a Pre-Assignment Brief
Supply teachers are adaptable and capable, often with many years of teaching experience under their belts. But even so – 'the more time to prepare for a job beforehand the better,' as one supply teacher put it to us. Another added, 'if I'm contacted the day before, let me know exactly what I will be teaching so I can spend time researching the work.' The more you allow them to prepare and the less jittery they're left feeling about unknown details, the better a job they can do.
To help you convey all the relevant information quickly and consistently – even when you're rushed off your feet – create a Pre-Assignment Brief template, ready to complete before each booking. The document should list all of the info you need to give each supply teacher in advance of an assignment at your school.
Here are some ideas for headings to include:
Date, time and expected duration of assignment

Name and address of the school

What time the school day starts and finishes

Nearest transport links and parking info

The name of the person they should report to on arrival

What class(es) they will be covering – be as specific as you can about the age group, ability and subject of each class. If you've still to figure all this out, tell them that too.

Lesson plans – have lessons been prepared for the supply teacher to follow, or do you need them to bring work with them?

Dress code for staff

Lunch options – can they use the school canteen and if so, is it a cash or cashless system? Are there shops nearby where they can grab a quick bite to eat? Do you have a fridge and microwave they can use?

Anything they need to bring – for example, a copy of their DBS certificate or a PE kit
Some of the info will be standard for any booking, so you can have that pre-populated. The rest of it can be completed in stage 2 of this guide – 'when you need a supply teacher'.
Put together a Welcome Pack
Supply teachers visit lots of schools – all with different class and break timings, rules and expectations. So help them out! Find a folder and fill it with all the useful info a supply teacher would need to fit into your school. Prepare it now, so it's ready to grab when time is tight.
'Sometimes we have travelled for an hour in solid traffic, had parking problems and feel anxious about a late call received'. – supply teacher
Essential information to include:
A map of the school – point out important areas such as the fire exits, toilets, staff room, assembly hall, canteen and library

A timetable for the day, including breaks and lunch times. If there's anything else planned such as a library visit, PE, golden time or fire drills, include that too.

Uniform policy

Emergency procedure

Behaviour policy – supply teachers are very familiar with the phrase 'but she/he always lets us…,' so help avoid any ambiguity over school rules. Be sure to let them know how to summon support if they need to escalate a behaviour issue. 'I always value absolute verbal or ideally written clarity on the school's behaviour protocols prior to my first lesson preferably'. – Neil Hodder

Mobile phone policy

Marking policy – and the correct coloured pens!

Passwords for any IT systems that your teachers use

The name(s) of the designated child protection person at the school
Nice-to-have's:
A friendly welcome note with an invitation to join you and the rest of the school staff in the staff room at lunchtime

Teaching resources

for primary schools –

supply teachers deserve an A+ for their memorising skills but some sticky labels that can be used for name badges would be a really helpful addition to your welcome pack. 'Good work' type stickers or stamps would be lovely too. The ability to congratulate students on their hard work will help your supply teacher to build a relationship with the class.
Buy tea and coffee
Yes, it gets its own section – it's an important one. If your staff all have their own mugs, make sure there are some spare mugs for supply teachers. You should also have tea/coffee/sugar/milk that they can use to make themselves a drink, separate from any staffroom kitty.
'Not knowing which mug to use for tea can be stressful.' – supply teacher


Stage 2: I need a supply teacher!
Brief your supply agency
Okay, don't stress. First, find your Pre-Assignment Brief template and complete it. Then you can either send the whole document to your agency and ask them to pass it onto the teacher, or give the info verbally when you're speaking to the recruiter. If there are any last minute changes after you do this, try your best to let the teacher know.
Finalise your Welcome Pack
Personalise your Welcome Pack by adding the following, where relevant:
An up-to-date seating plan (ideally with photos) – this helps solve a lot of behaviour issues

Class register (and instructions on how to use it)

'

Obvious, simple and clear lesson plans for the school day

' (as one teacher put it to us), along with any resources needed

Helpful info about any additional student needs e.g. SEN, EAL or challenging behaviour

A security pass – ideally one that matches what your permanent staff wear and doesn't single them out as a 'Visitor'. This supports the supply teacher's authority in the classroom.

Stage 3: when they arrive
Be a good host
When your supply teacher arrives at school, welcome them in. Or if you can't do it yourself, ask another member of staff to take responsibility for doing so. Greet them with a smile, introduce yourself and say how pleased you are to see them.
'Give them a minute to catch their breath when they arrive. Show them where the toilets are and where they can leave their things. Sometimes you don't even know what you are teaching and so the day goes on and at break you have to try to find out where the loos are etc.'  – supply teacher
Give them a quick tour of the school, extend an invite to the staffroom at break times, and if there's time they may even appreciate a quick coffee before teaching starts. Speaking of coffee, make sure to show them what mug and hot drinks supplies they can use – hopefully you prepared this in stage 1. Point out any facilities they have access to, such as the fridge and microwave.
Don't forget to introduce them to their TA, the teacher next door and the Head of Department, as well as anyone else you bump into.
Have a verbal briefing
Talk them through what they'll be doing that day, making sure to outline your expectations clearly. Give them the opportunity to ask any questions and take the time to answer them fully. Let them know how to get in touch with you if they need you throughout the day, or who the best person is to go to with any difficulties.

Stage 4: during their assignment
Create a friendly workplace
Encourage your staff to be friendly and welcoming towards supply teachers, even if they're only with you for a day or two. Ask them to look out for new faces in the staffroom and to make a point of saying hi.
'It is difficult to walk into a staff room full of friends with no introduction and no one knowing who you are.'  – supply teacher
Try to find time for a chat with them yourself. Why not ask them about other schools they've visited and see what you can learn from them?
Be present
Be available or ensure someone else will be available in case any questions come up or they need support.
When the bell rings and the children head off home, check in with your supply teacher. Ask if they found everything they needed. This is especially important if the contract is longer. If they are coming back tomorrow, ask them if they have any questions to help them the next day. If this is their final day with you, find out where they have left any marking or feedback for the regular teacher.
Likewise, if you have any constructive feedback for your supply teacher, pass it on. Now is your opportunity to develop a good working relationship – if they did a good job, let them know you appreciate their help and that they would be welcome back. And don't forget to sign their timesheet if they have one – they'll need it to get paid.
'It would be great if all client schools could receive and action your document' – Neil Hodder, educational contractor for 14 years.
What are your top tips for welcoming supply teachers to a new school? If you've got some advice that you'd like to share, drop us a line and we'll use it to help keep this article up-to-date.