Key joins the FCSA

4 minutes to read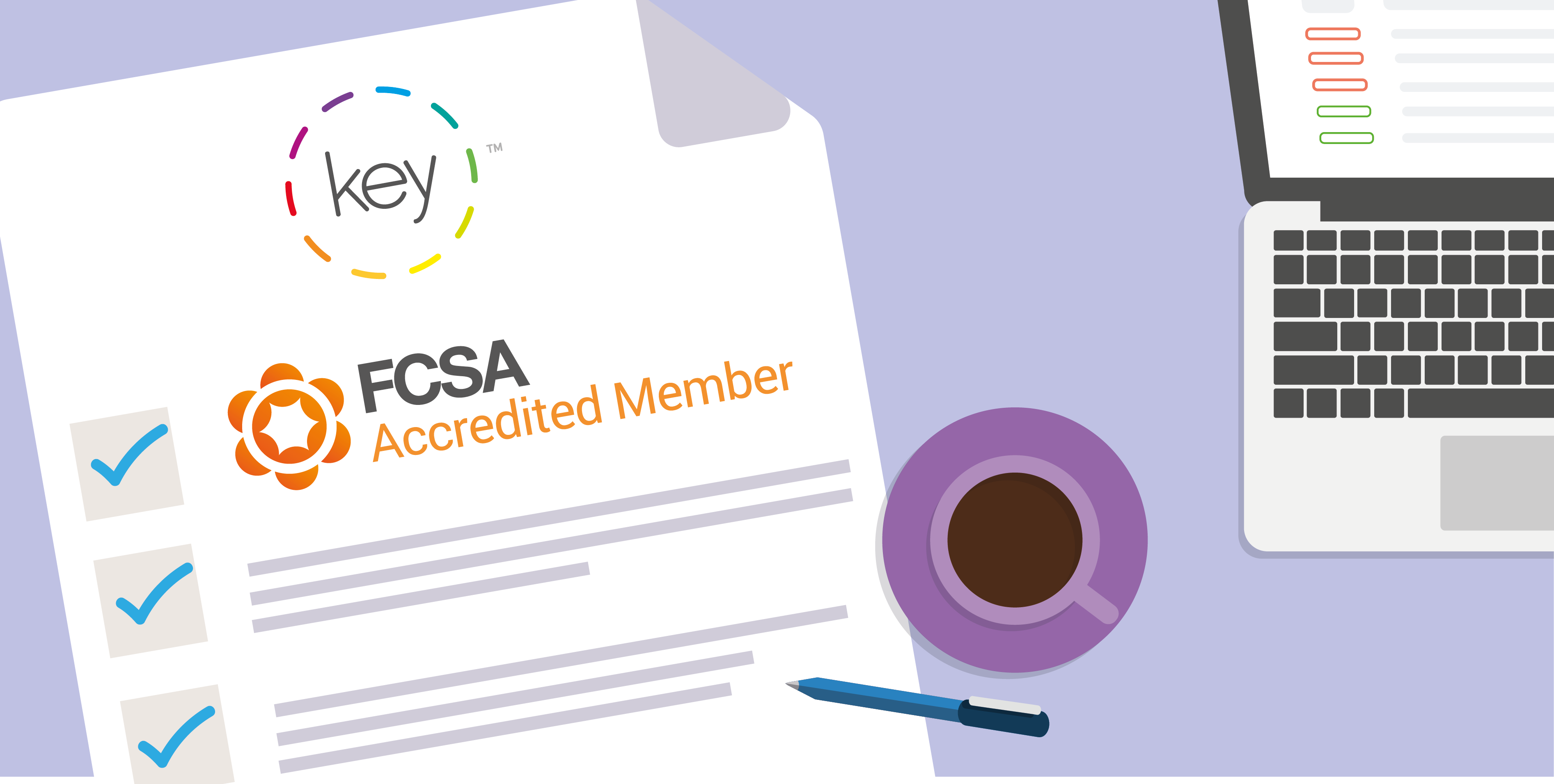 What's the first topic of conversation when we meet a new recruitment agency? There are no prizes for guessing – it's compliance, of course. Before we can move onto our service levels and the benefits we offer them and their contractors, they need to make sure we tick all of their compliance boxes.
If we can't pass an agency's compliance checks, they're not going to let their contractors use our umbrella company service. And that's understandable because quite honestly, there's a lot that can go wrong if they don't choose their providers wisely.
Compliance checks
Recruiters' compliance checks typically involve vetting our company documentation and asking some probing questions about our processes and policies, sometimes using questionnaires provided by trusted bodies such as REC. This is all helpful but of course, there's still a lot of trust involved.
In an ideal world, every recruitment agency would meet every umbrella company they work with. They'd talk to staff and check out their premises. They'd have time and resources to devote to reviewing all of their processes and interrogating every policy. They'd have the in-house expertise needed to keep up-to-date with evolving legislation and know how to judge whether a provider's response is 'correct' or a cause for concern, or be able to engage external auditors to handle this for them. Back in the real world, none of this is practical.
So where's the proof that we really do all the right-to-work checks we say we do? That we're not processing travel and subsistence expense claims for anyone under SDC? That we're always honest and transparent about how our service works, understand our responsibilities under the AWR, take data protection seriously, meet statutory payslip requirements and give our employees all the contractual documentation they're entitled to?
FCSA
This is where the FCSA steps in. They're widely accepted as having the gold standard test for compliance in our industry – a Code of Compliance, developed with input from HMRC. Any umbrella employer can apply for FCSA membership, but not everyone will pass. First, the provider must provide documentary evidence to prove that they comply with the Code. The most appealing thing for us is that the entire process is overseen by an independent firm of chartered accountants or solicitors. In our case, it was Ernst & Young (EY).
EY reviewed our policies and procedures, and had their legal team review our employment contracts. They visited our offices and interviewed the people who run our payroll, talk to our contractors and send our communications. No stone was left unturned. You don't have to take our word about how detailed it was – you can read the FCSA Codes of Compliance for yourself. After all of that, the results are in… and we passed.
We're pleased to confirm that Key is now an Accredited Member of the FCSA.
This means that our umbrella company service, Key Portfolio, meets the highest standards of compliance in the industry.
Our Director, Lynsey Melville commented: "The review was really rigorous. The whole company was involved in one way or another – from documenting processes and collating communications to meeting with EY on the day of our on-site audit. It was a real team effort.
"I was delighted with how in-depth the review went because at the end of it all, it's genuinely meaningful to get the stamp of approval. We're so proud to have gone through the process because it helps recruitment agencies know that when they work with Key, they're working with a compliant provider."
Gary Smith, Director, added: "It's a great feeling to have independent verification that Key Portfolio meets the incredibly high standards set by the FCSA. But for us, compliance has never been something to shout too much about – it should be a fundamental requirement.
"FCSA Accreditation helps us demonstrate to recruiters that we're a reputable and trustworthy provider that meets all of their compliance-related requirements and expectations. We know how vital that peace of mind is. With compliance taken care of, we can spend more time demonstrating our service levels and how well we take care of your contractors."
Why FCSA?
The FCSA isn't the only way that an umbrella employer can demonstrate their compliance, but we wanted to choose the strongest, most robust test of all. For us that meant professional auditors had to be involved, which led us to the FCSA. They've even been endorsed by REC, who recommend that their members choose FCSA Accredited Members like us.
In addition, we appreciate the great work that the FCSA do in protecting and representing contractors, raising standards, and acting as a positive spokesperson for the contracting industry. We are proud to both support this work and contribute to it.
You can verify our membership by visiting our page on the FCSA website. Our compliance pack now boasts our membership certificate, which you're invited to download for your records. You'll also start to see a little FCSA badge popping up on our website and some of our communications. It's just there to remind you that you're working with a professional, high-quality, compliant umbrella service.