Stuart MacDuff takes on the Glasgow Bridges Walk

2 minutes to read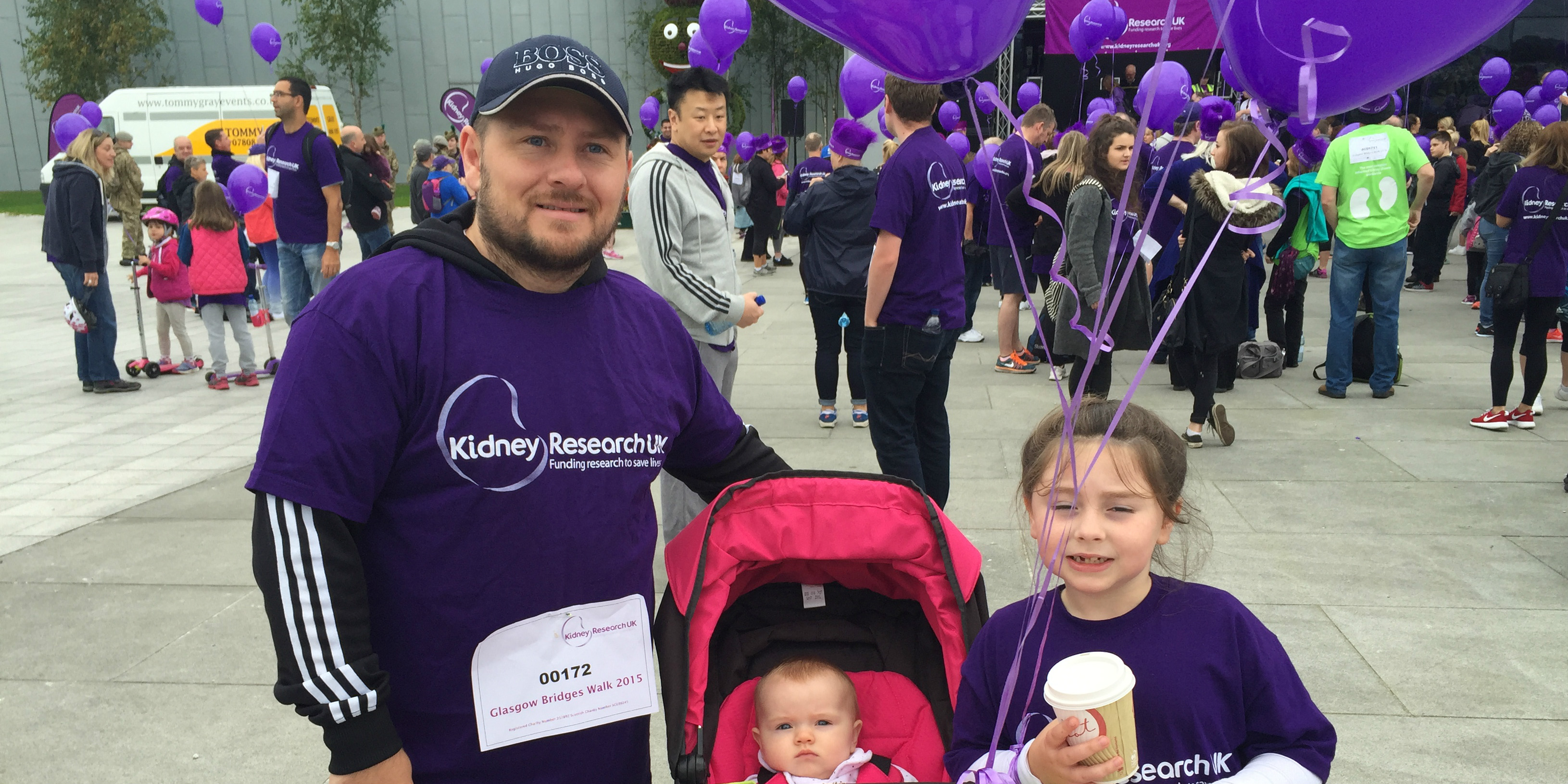 The River Clyde runs straight through the heart of Glasgow, and Stuart MacDuff, one of our Senior Employee Care Advisors, took in some of its best sights during the Glasgow Bridges Walk in aid of Kidney Research UK.
Stuart is one of our longest-serving advisors and will be a familiar voice to many of our customers. Outside of work he's very much a family man, and Kidney Research is a charity close to his heart.
Gracie-Mae, his youngest daughter, was born in March with a condition known as bilateral duplex kidneys. At two days old, she had to undergo surgery at Yorkhill Children's Hospital, followed by further monitoring to ensure that her kidneys were functioning on their own. Stuart credits the hospital with their fast work in diagnosing and addressing the problem, and Kidney Research UK for funding the research that has allowed this and many other conditions to be diagnosed at all.
And so at 11am on Sunday 20th September, Stuart and his family, along with hundreds of other participants, took off on the seven mile fundraising walk. They traversed the Clyde a total of ten times, across nine of Glasgow's bridges, in their two and a half hour trip. Stuart was kind enough to take a few snaps for us along the way.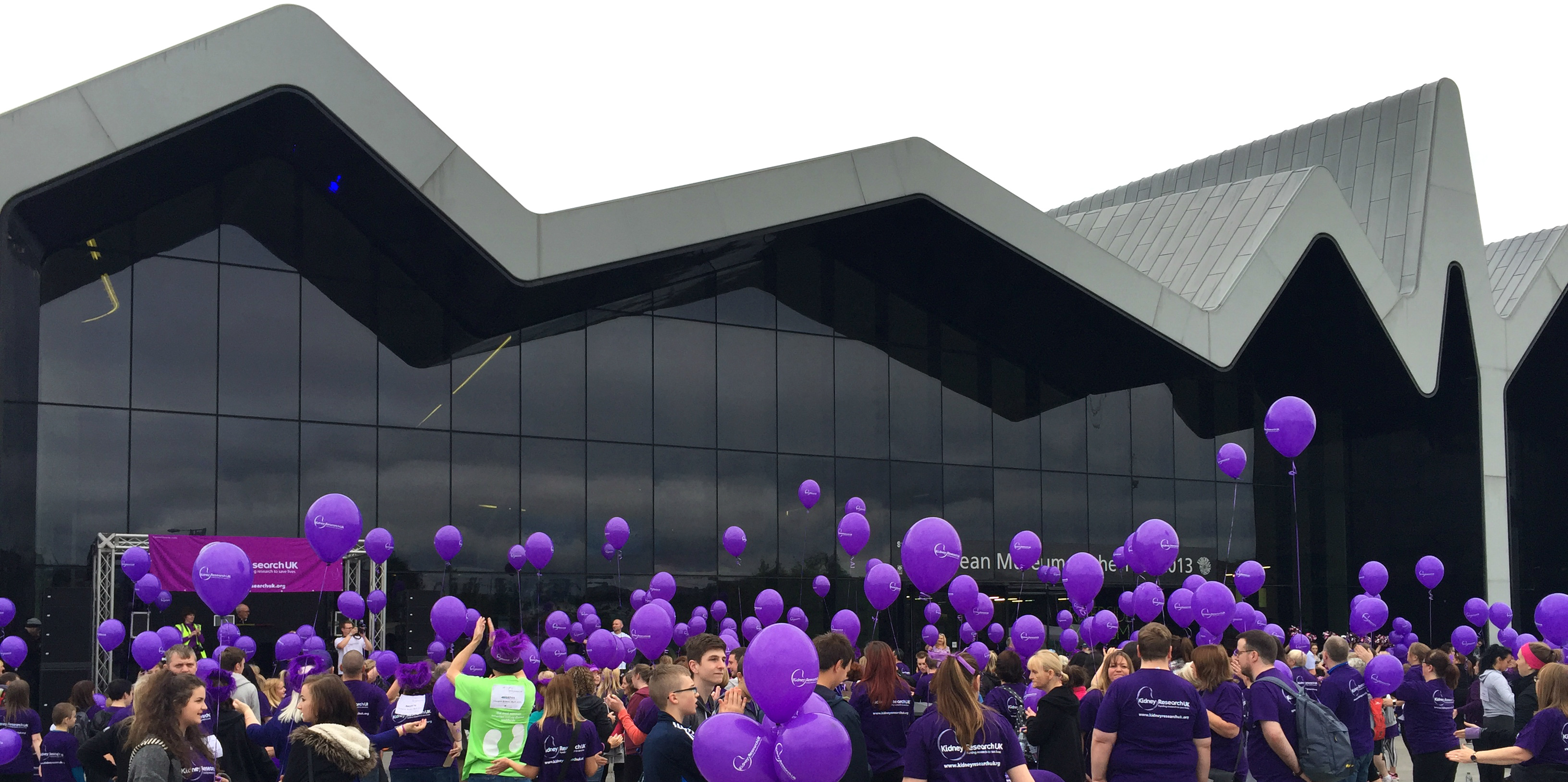 The crowds gather for the pre-walk warmup outside the Riverside Museum.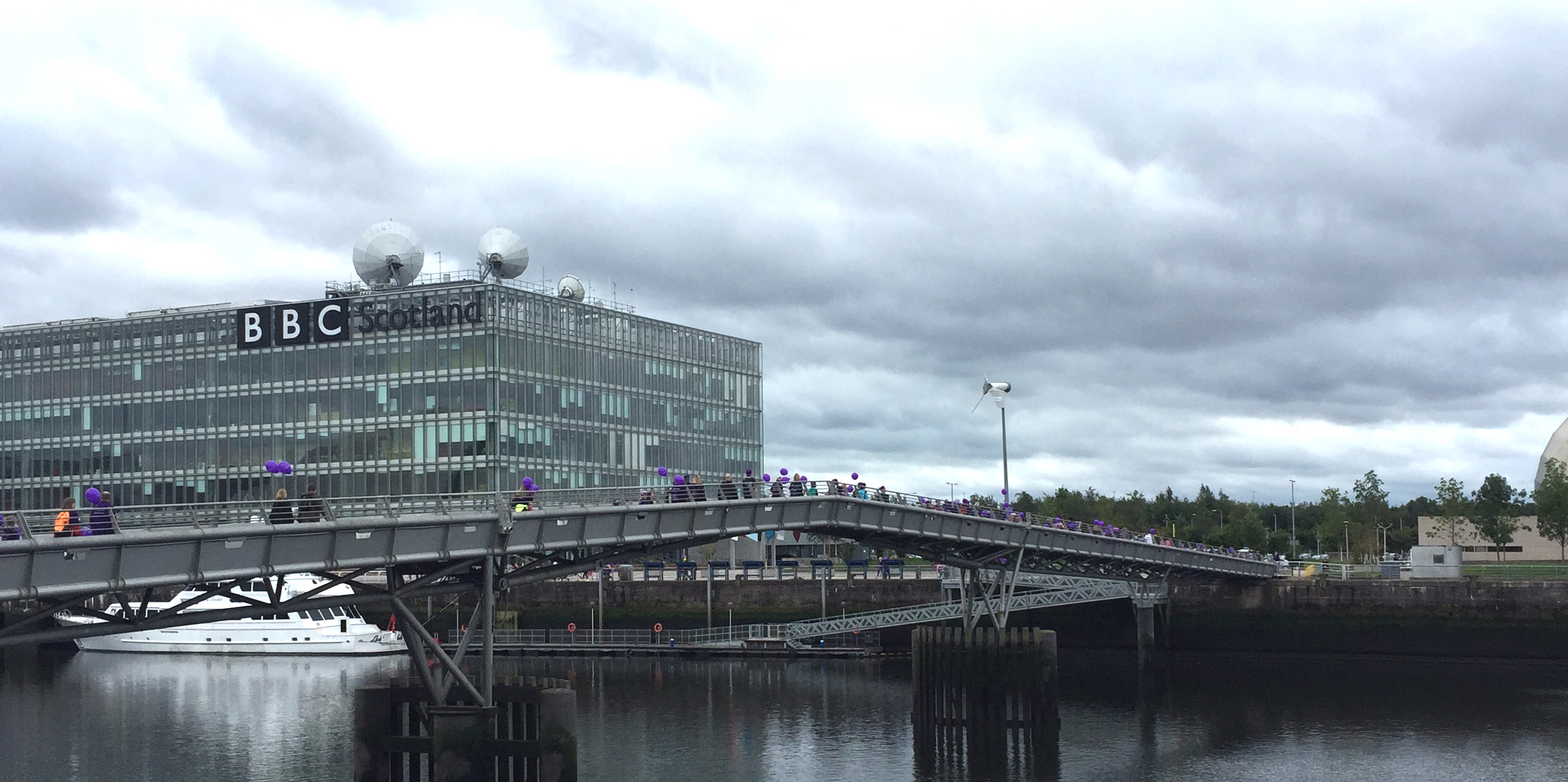 Crossing the Millennium Bridge, the first of many.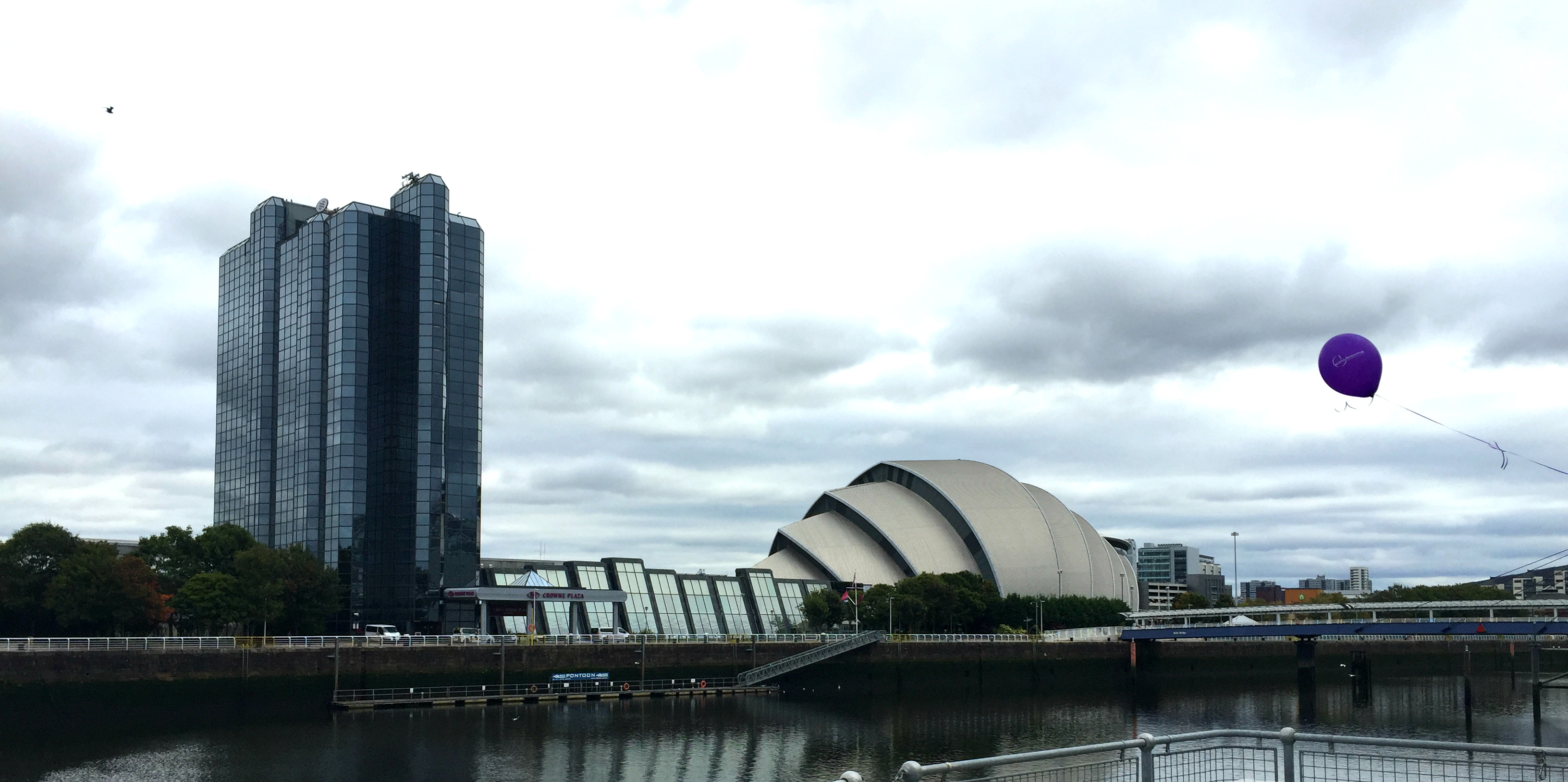 The Clyde Auditorium, affectionately known as 'The Armadillo'.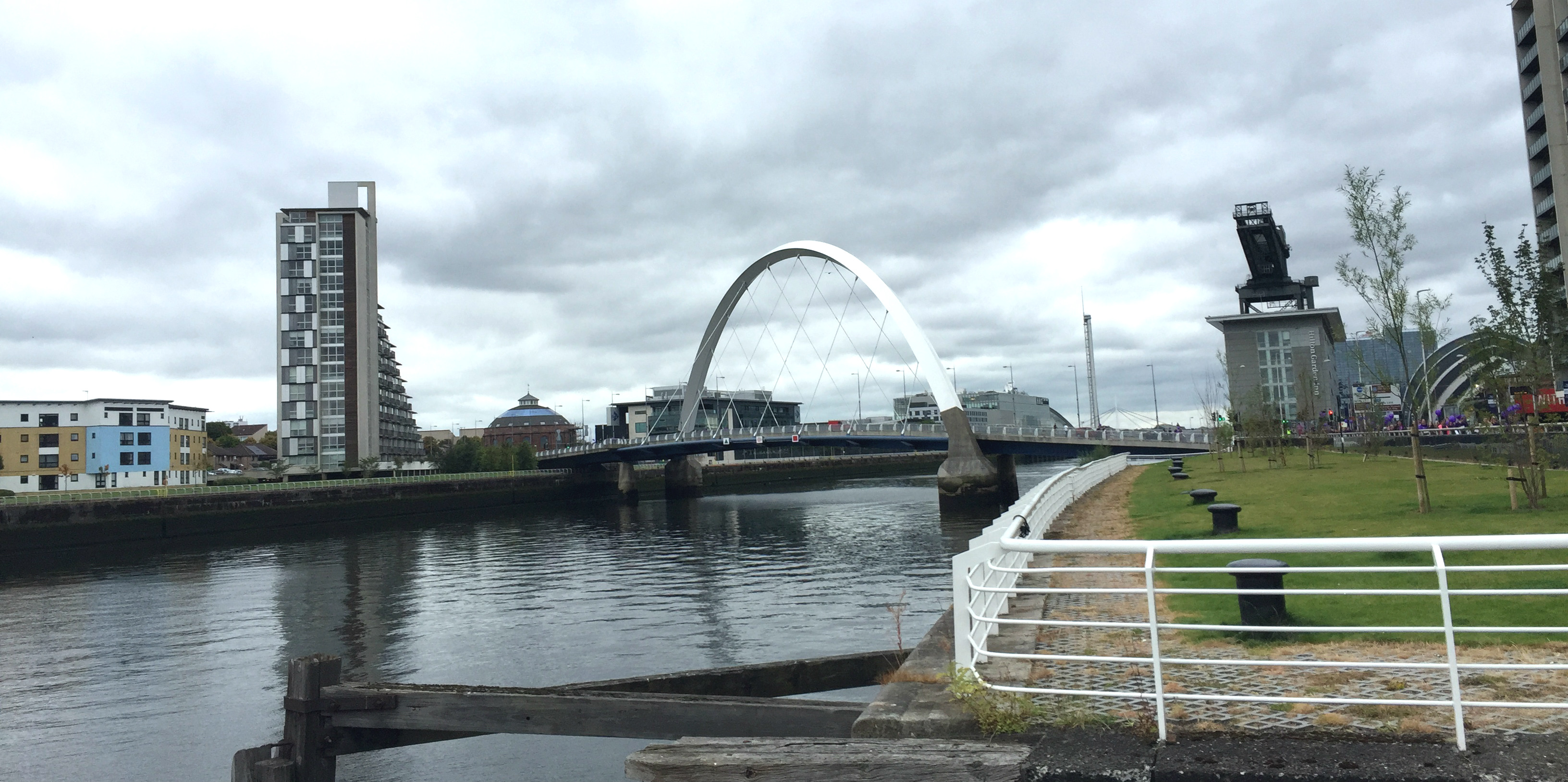 Half a mile further upriver, Stuart came to the Clyde Arc, more commonly known as the 'Squinty Bridge'.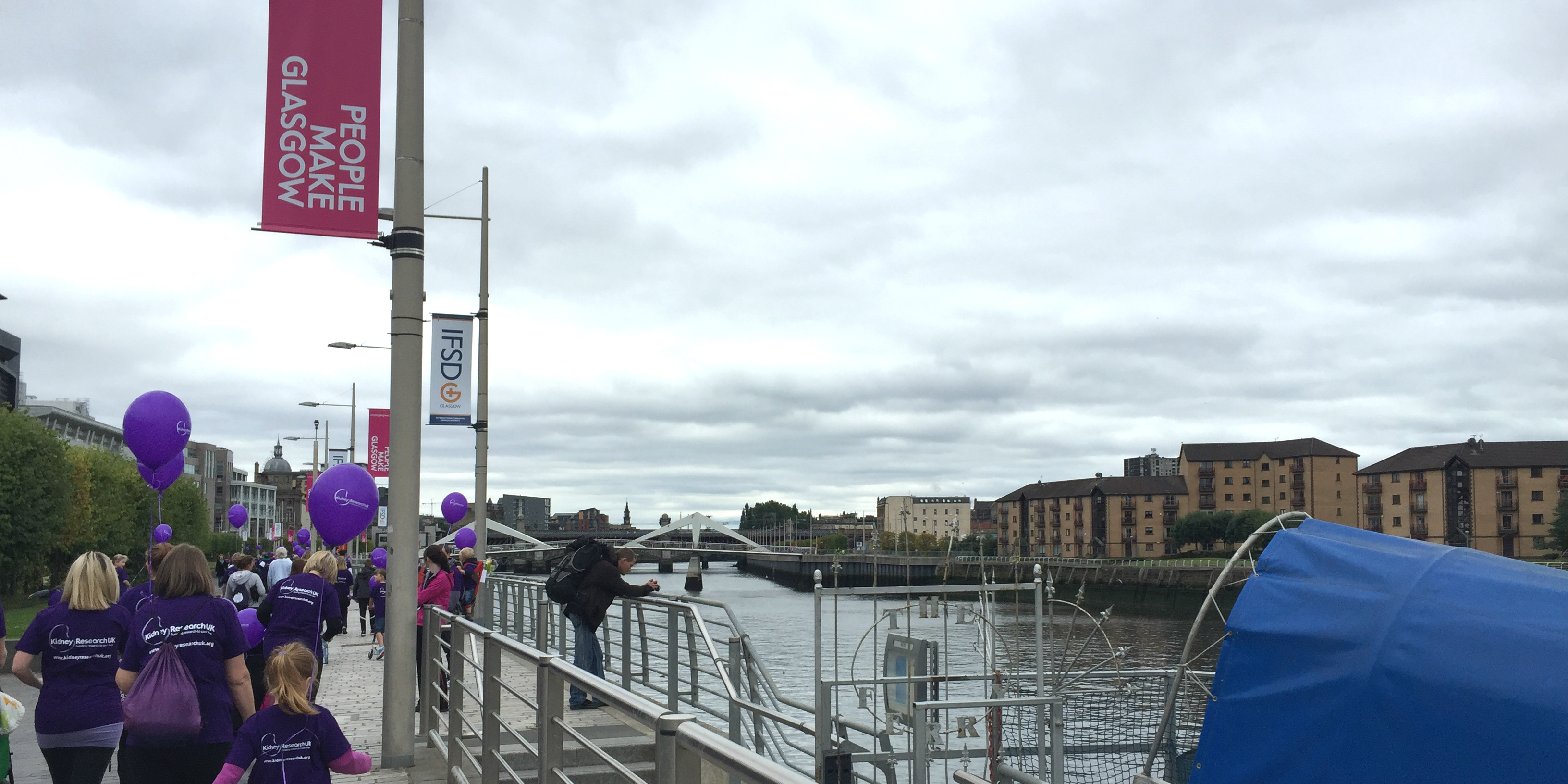 A further three quarters of a mile on, they cross the Tradeston Footbridge, otherwise known as the 'Squiggly Bridge.' The name is not a coincidence!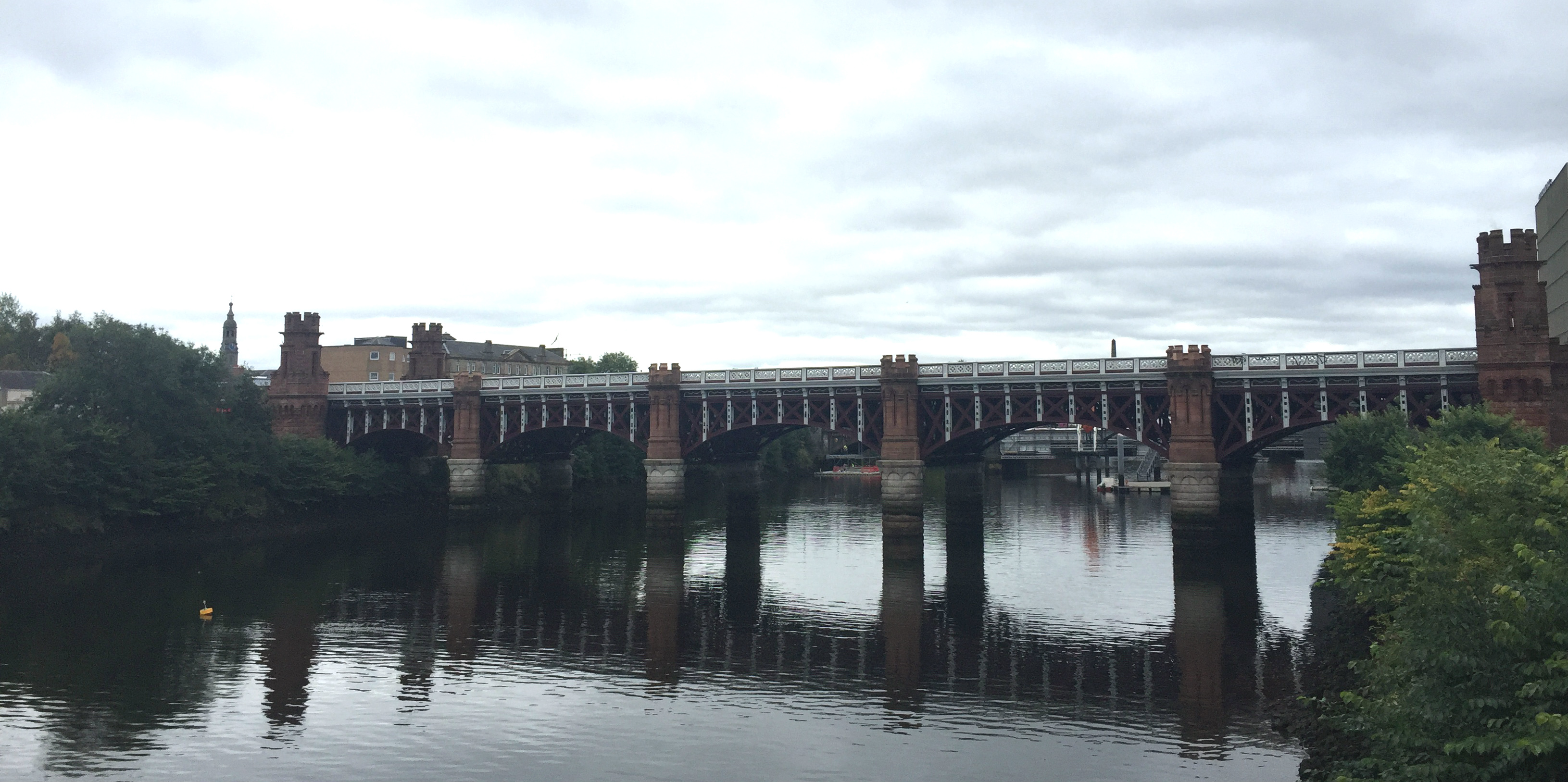 Crossing the Victoria Bridge, the oldest surviving bridge in Glasgow, gets you a great view of the City Union Railway bridge further upriver.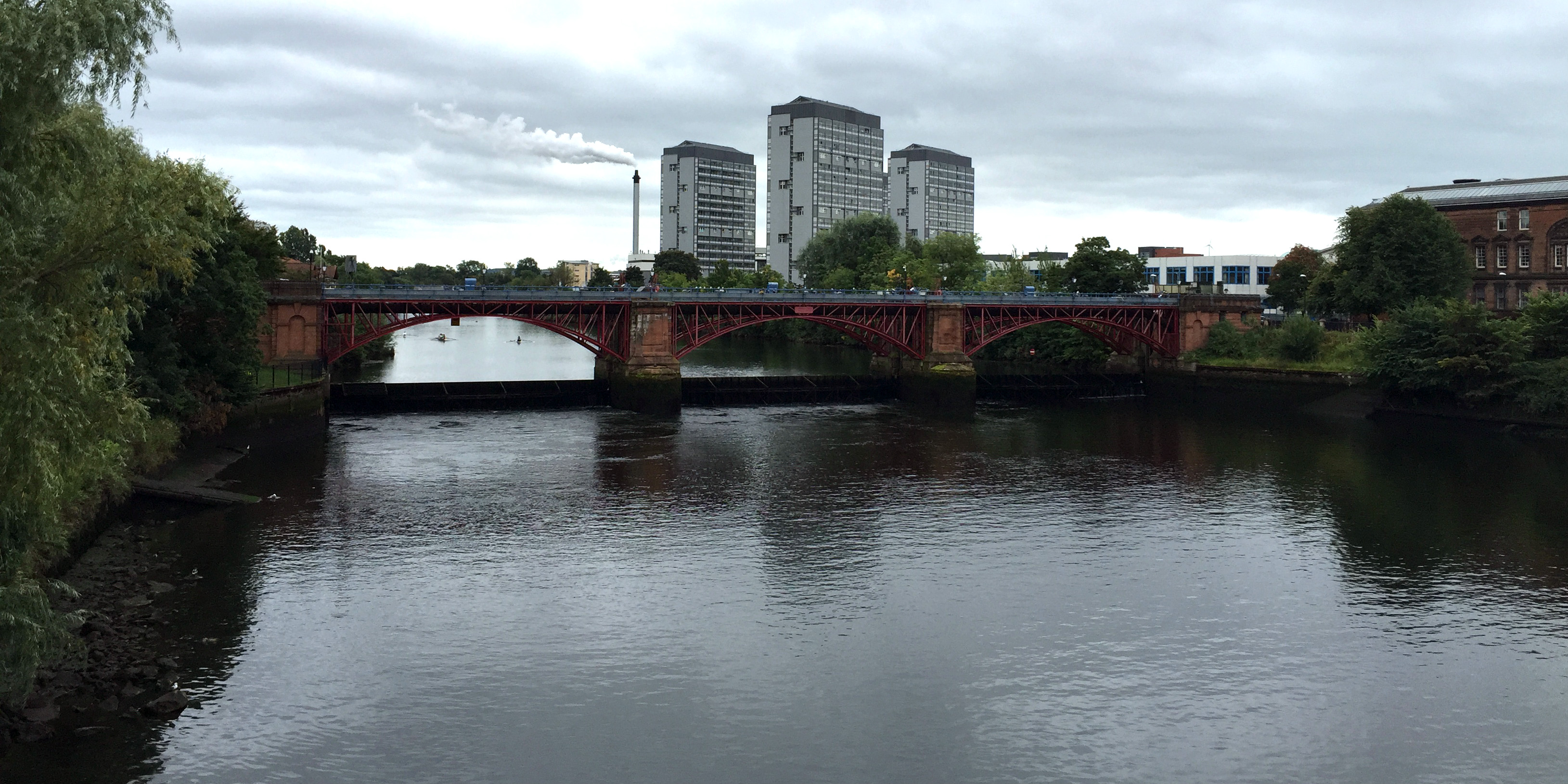 Halfway there! After a quick rest, they headed across the Albert Bridge, the companion to Victoria Bridge, and originally built seventeen years later in 1871.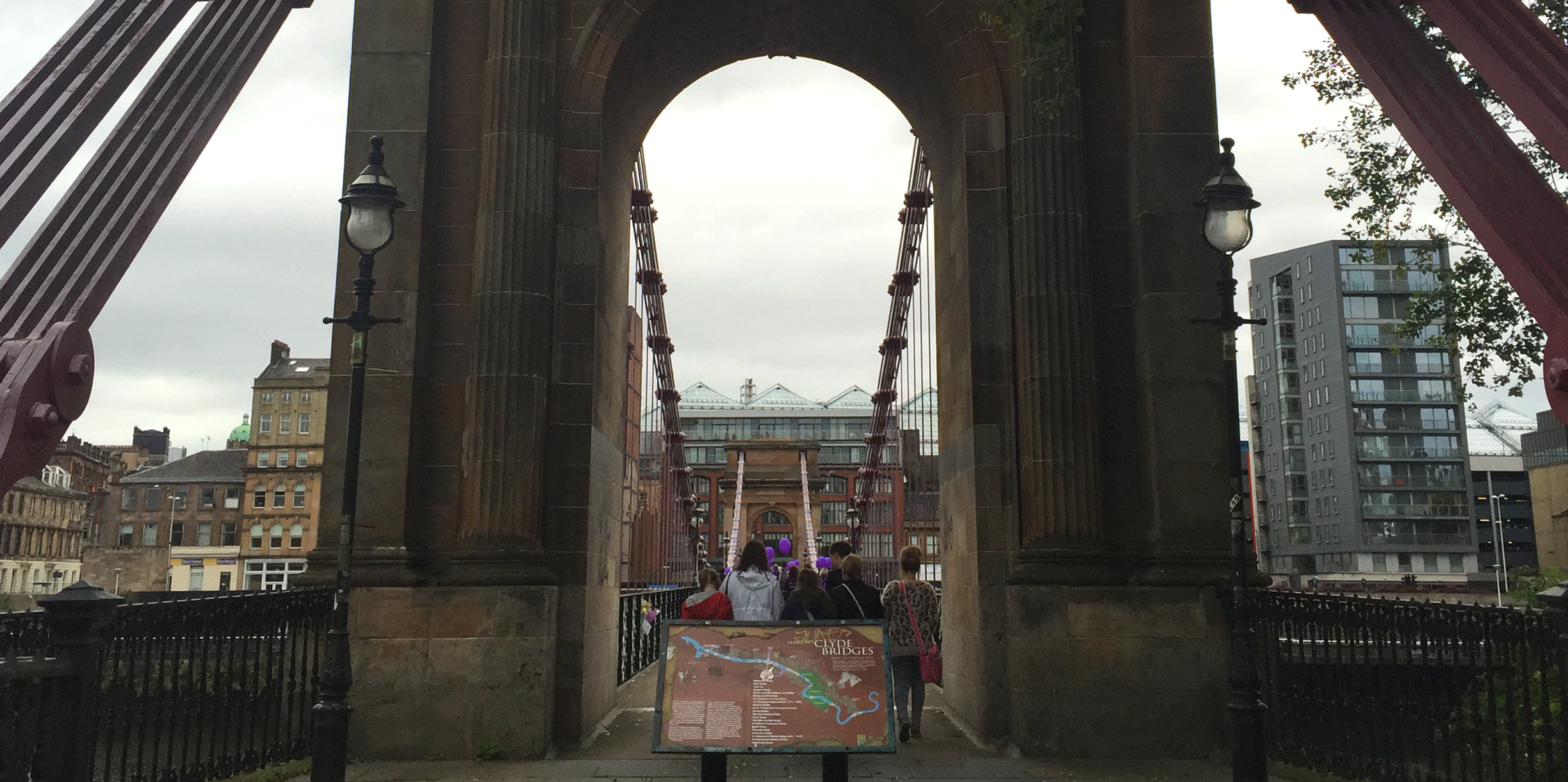 A view from the entrance of South Portland Street Suspension Bridge, on the trek back downriver.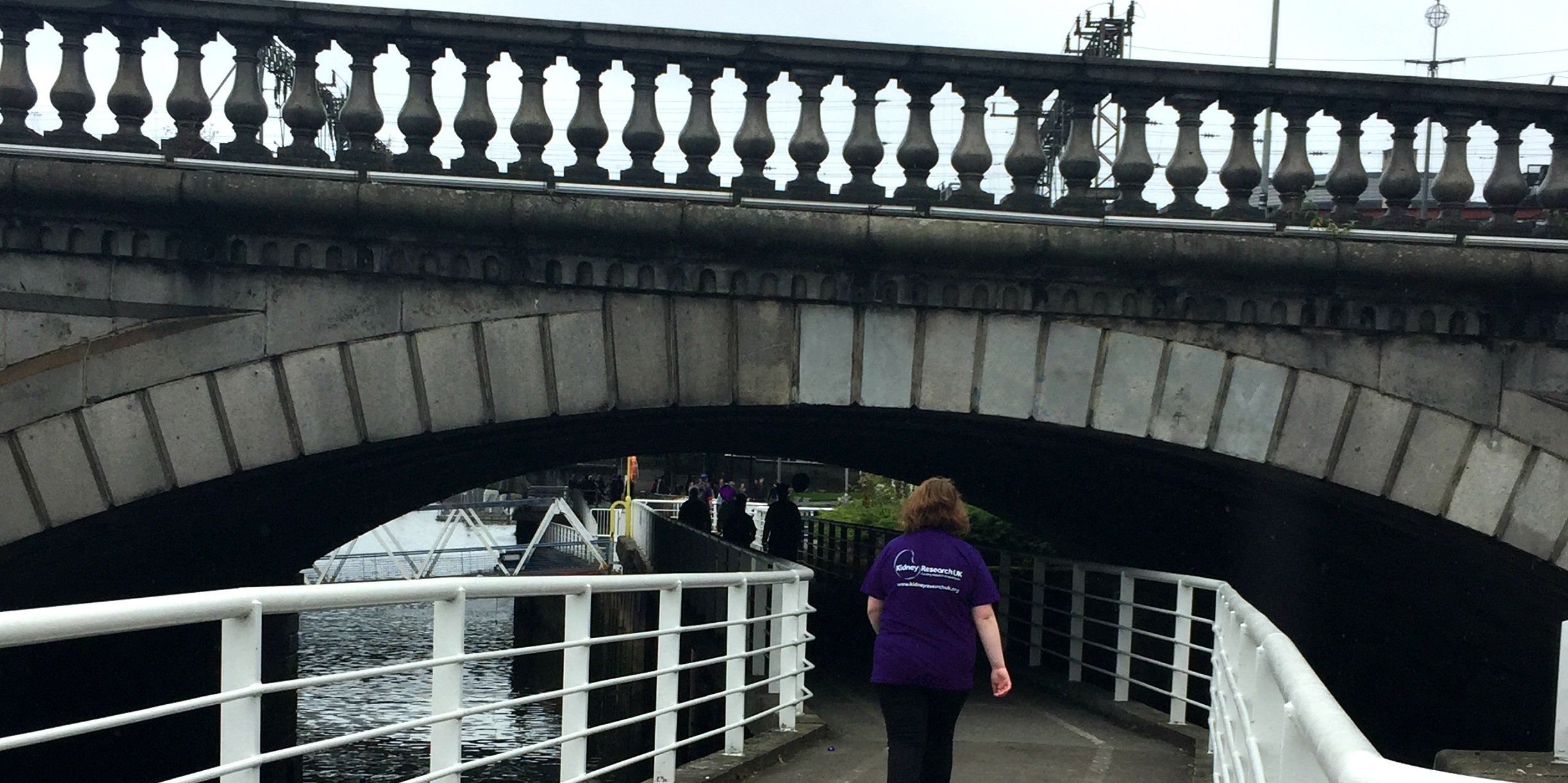 Headed homewards, passing under Glasgow Bridge, aka Jamaica Bridge.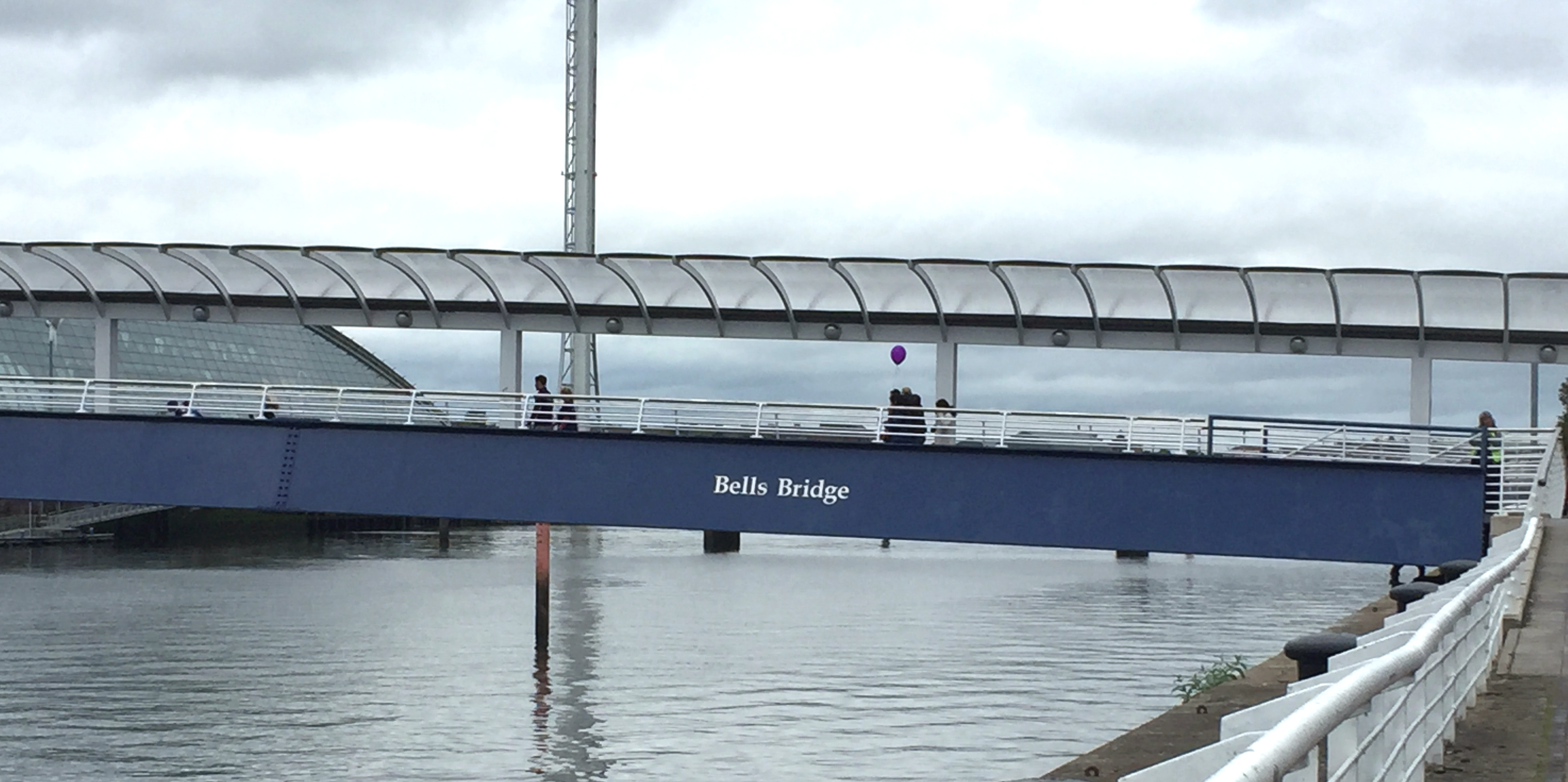 The penultimate crossing at Bell's Bridge, named after the famous whisky. No, really.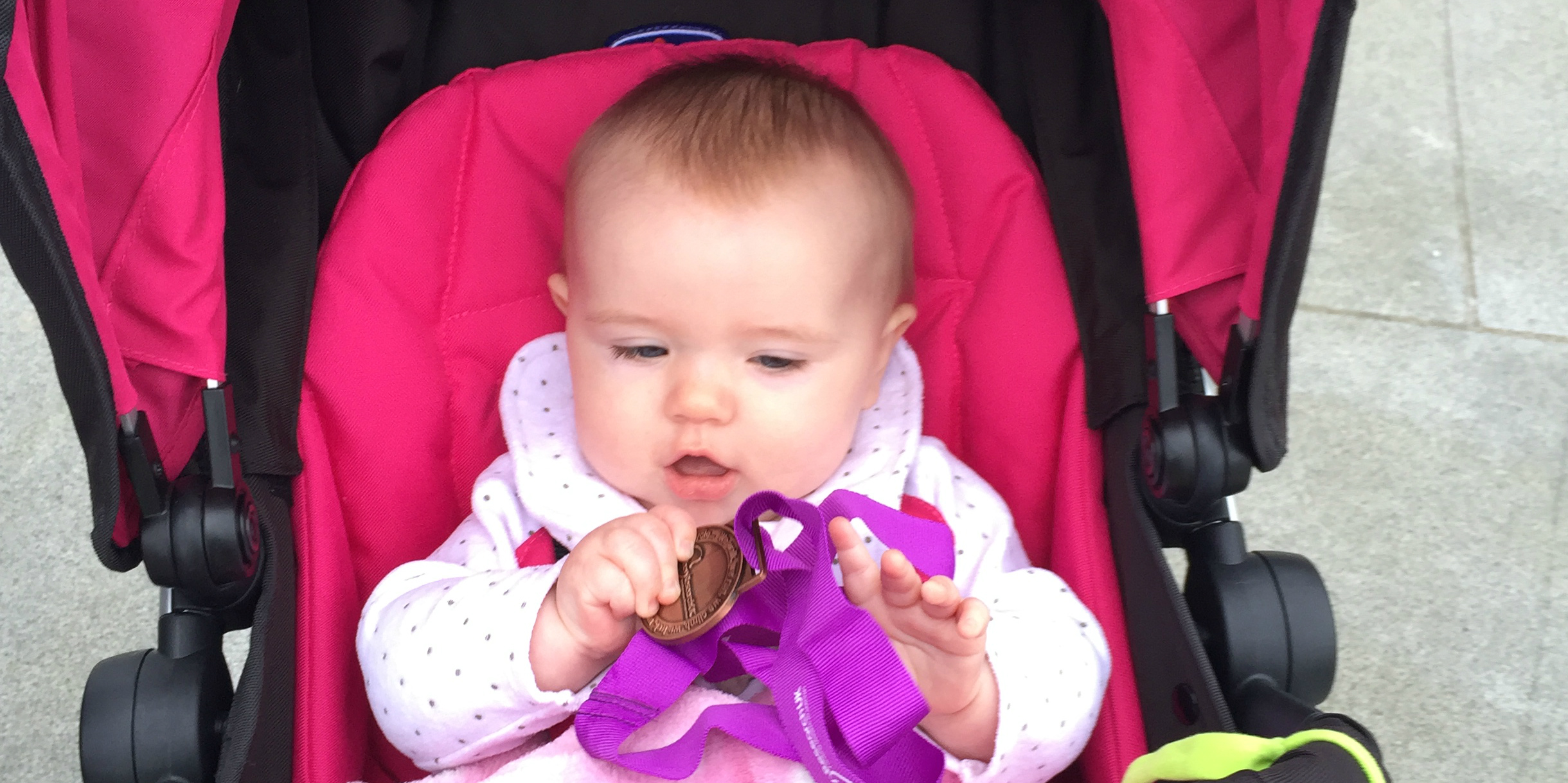 Gracie-Mae herself, with her well-deserved medal.
Stuart and the family have raised an impressive £625.00 so far, with £305.00 donated via their JustGiving page, which is still very much open for donations.