Key gets Pretty Muddy

2 minutes to read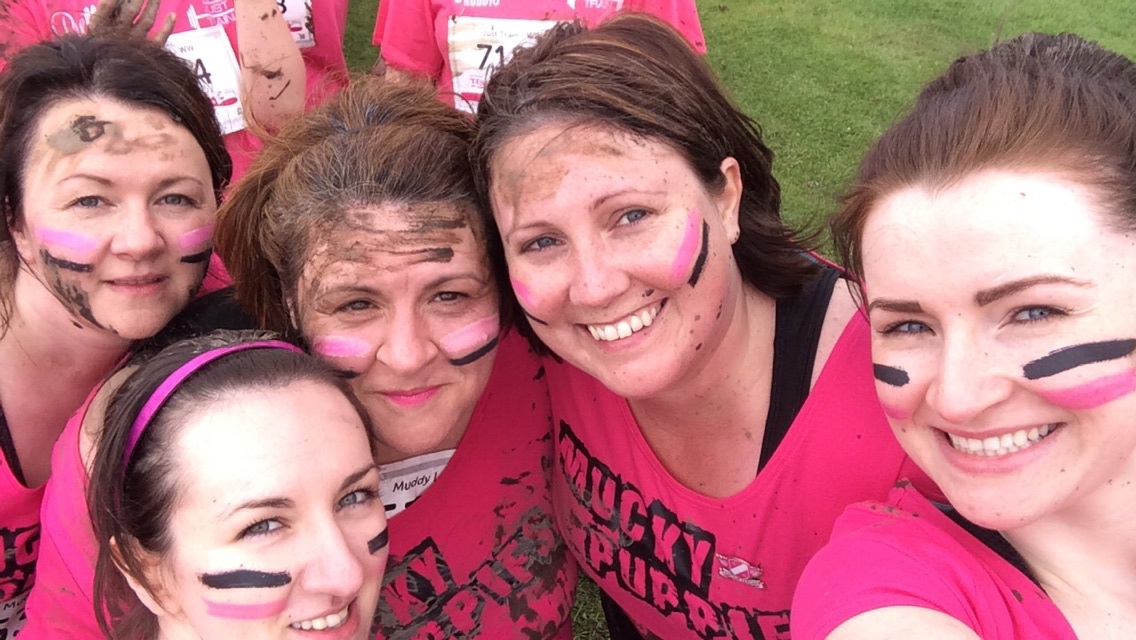 On Saturday 20th June, a team of highly motivated Key staffers tackled the Race for Life Pretty Muddy obstacle course in Glasgow's Bellahouston Park, and got… well, pretty muddy in the process.
The 'Muddy Ladies' – otherwise known as Alison George, Robyn Faulds and Tracy Gavin from our Payroll team, as well as the Service team's Lynne Syme and Gemma Granger – ran, walked and climbed 5K across a series of obstacles in aid of Cancer Research UK (and also to stay fit).
"I decided at the start of the year that I wanted to do Pretty Muddy," says Alison, "and I just needed to get fit and ready by June. So I roped Lynne into helping, and she got everyone else involved."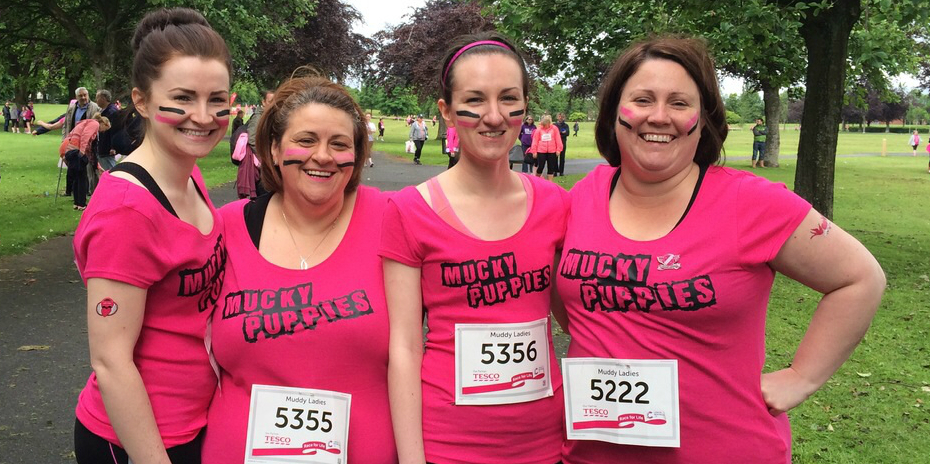 The Muddy Ladies (minus Tracy) pre-event…
While the others had various levels of experience in running events (Robyn had even taken part in last year's Pretty Muddy), Alison's relative newness presented no problems. "I had the rest of them with me as motivation and I really wanted to do it before my 50th birthday in June."
Their run kicked off at 11am and as expected, the obstacles presented a very different challenge from a standard 5K run. Here's a clue – it's in the title.
"The weather was fine on the day, a little bit overcast, but no rain," says Tracy. "They still sprayed you with water and shovelled mud all over you anyway."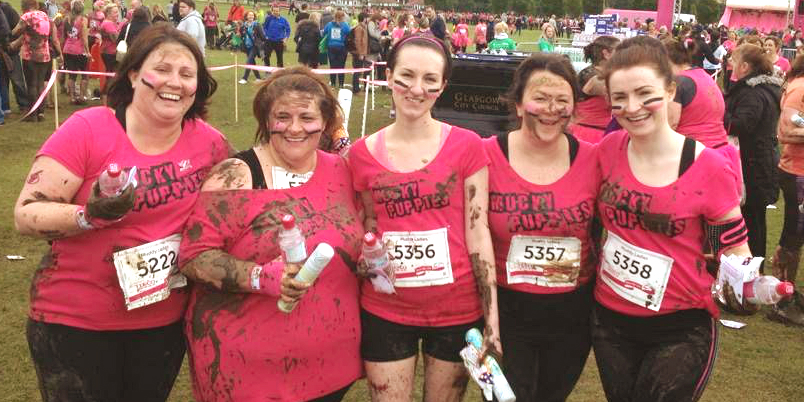 The aftermath: [L-R] Lynne, Alison, Gemma, Tracy and Robyn
The group completed the challenge in good time and – a couple of skinned knees aside – without any serious injuries. "We hoped to do it in an hour and a half, and we managed it," says Gemma.
With offline and online donations combined, the 'Muddy Ladies' have raised over £500 and counting for Cancer Research UK. And all before Alison's 50th birthday, which just happens to be today. Happy birthday, Alison!