We're Key, and we work proudly with your agency to bring your candidates an Umbrella service you can both rely on. We're glad to have the opportunity to say hello.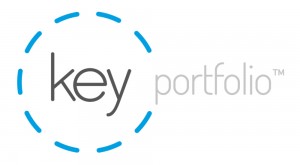 We'd like to introduce you to our Umbrella service, Key Portfolio. Maybe you've heard of it, maybe you haven't . Maybe we've even worked together in the past. Whatever the case may be, we want to help you get to know us better and learn how we work with your agency. We recommend following the steps below:
1. Sign up for a webinar
Our Service Team Leader, Angela holds regular webinars where she explains all about the benefits of Key Portfolio and our quick and easy candidate referral process. You'll also have an opportunity to ask her any questions you may have. We'd love to see you at our next session.
2. Join our mailing list
Join our mailing list so we can keep you in the loop when we launch new services, refresh our processes or create useful resources. We promise to keep our emails interesting and infrequent.
(It's also a good idea to swing by our blog every so often, and maybe even follow us on Twitter too)
3. Watch our animated video
Watch our two-minute animated video on how Key Portfolio helps contractors. And no, the jetpack does not come as standard.
 4. Visit the Key Portfolio website
Please do stop by. It's aimed at candidates, but it really is the best place for you to learn how our service can help them. After you've explored our homepage, take a trip over to our extensive, searchable support centre. While you're there, we'd particularly like to draw your attention to these resources:
5. Check out our consultant toolkit
This is an important one! We've compiled a bunch of resources to help you talk to your candidates about our service. We suggest taking some time now to explore the information and resources available on there, so you're fully prepared the first time you're sitting with a candidate.
We wish you lots of success in your new job and please remember that we're here to support you. If there's anything at all you want to ask or tell us, don't hesitate to get in touch.